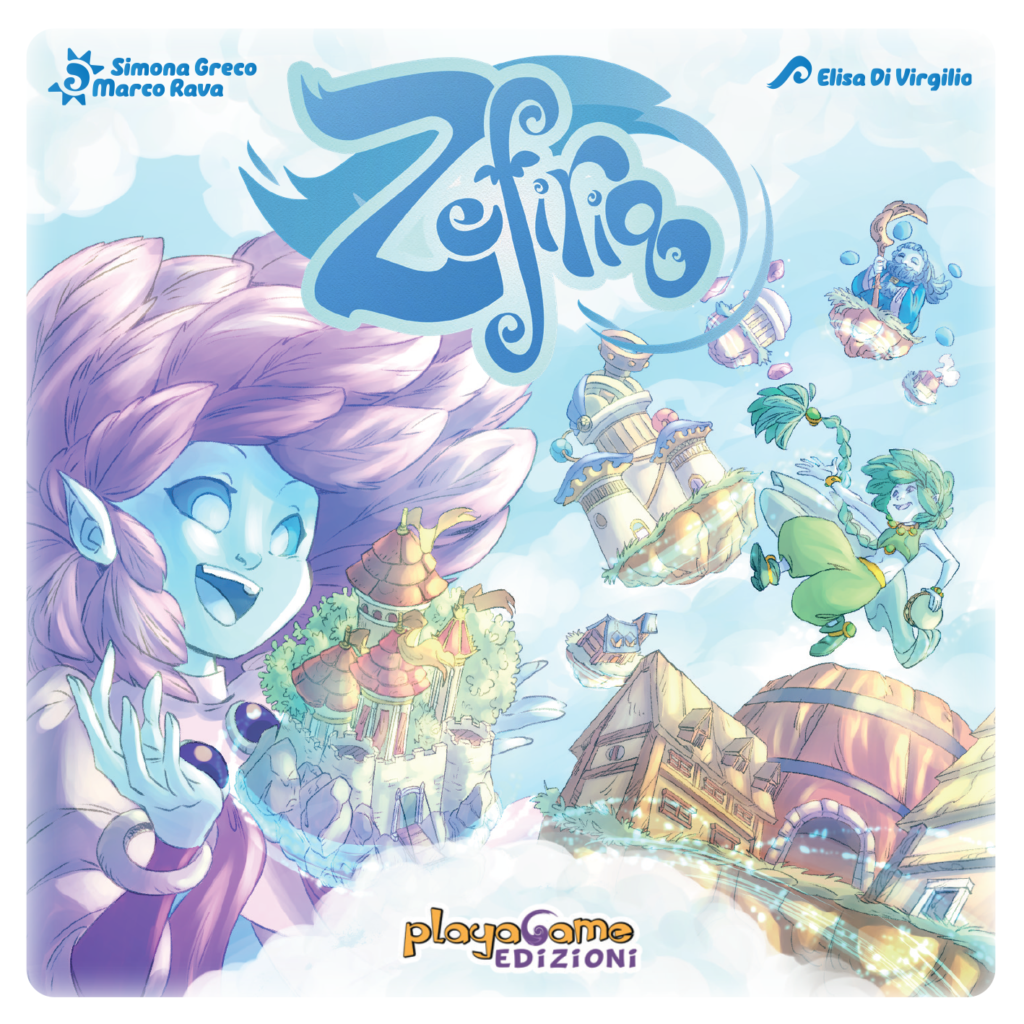 The Spirits of the Wind will have to restore order in the city of Zefiria
There is no memory of such event in our history books: Zefiria was hit by an unprecedented cataclysm!

The beautiful city of the skies is no longer the same and the Spirits of the Wind, who have been protecting Zefiria for centuries, have already set to work to bring everything back to its place. Their task is by no means simple: they will have to refine their skills and be able to combine them to achieve their goal!
Zefiria is a cooperative game that can also be played in solo, where the players will be the Spirits of the Wind, ancient protectors of Zefiria. Each Spirit of the Wind has unique abilities, which will use to reposition the buildings of Zefiria in the right place. The game has a basic, an advanced mode and a solo mode with 3 difficulty levels.
Fantastic fairy tale illustrations will immerse the player into a magical world. This straightforward but also very challenging gameplay is suitable for any type of player.