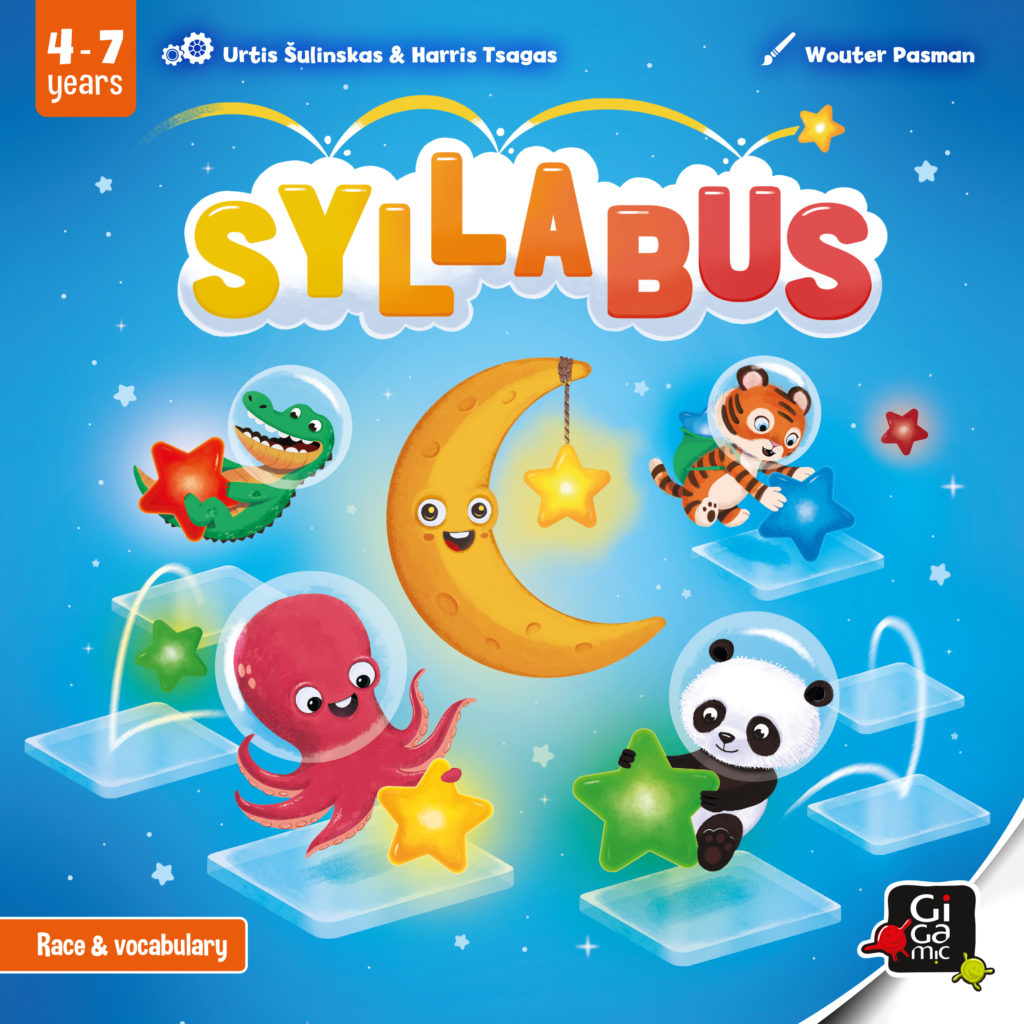 Urtis Sulinskas & Harris Tsagas
When the astronaut animals — Tiger, Panda, Crocodile, and Octopus — woke up this morning, they
realized they could no longer remember their dreams. What a shame! They were filled with such vivid pictures! Luckily, there's a way to help them remember: They must put on their spacesuits and travel from picture to picture across the sky to piece together their lost dreams. The lovely stars and moon are there to light their way, making their forgotten memories shine bright!
Be the first astronaut to collect the five stars of your color and land on the moon!