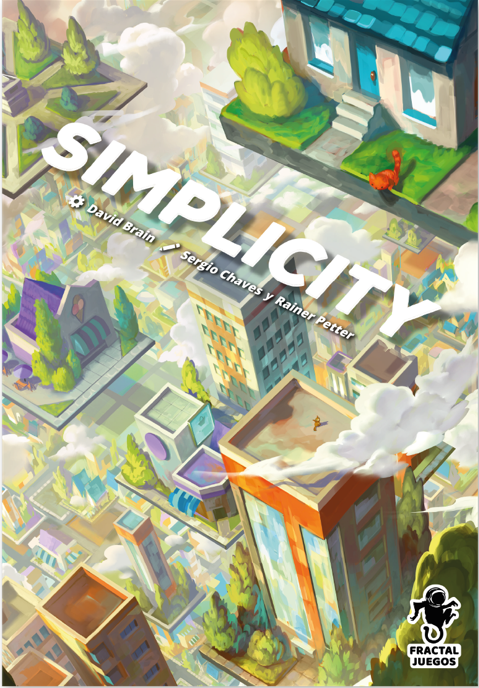 Sergio Chaves & Rainer Petter
Simplicity is a city that is growing rapidly. Week after week new neighborhoods emerge, and it is urgent to find a person in charge of planning the construction of the city.

Throughout five rounds, each player will build on the different plots of land, seeking to form the most suitable neighborhoods in order to obtain the most points.