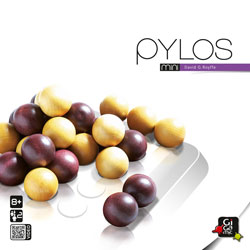 Pylos has won multiple awards around the world for "Game of the
Year". Your goal is to place the last marble which crowns the pyramid.
Reserve your marbles by promoting them to the next level or creating
groups which allow you to remove marbles from the board. Pylos is a
unique and satisfying challenge!