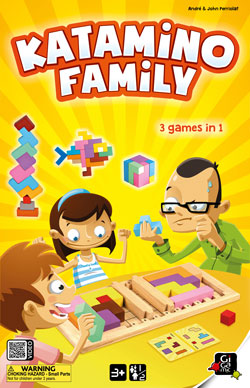 André & Johnathan Perriolat
Katamino fun designed for younger ages and parents!
In a duel, be the fastest to fill your space with the imposed pieces. In solo mode, make as many figures as possible from the thousands of possible combinations. Realize even 3D figures! Alone or with other players, fun for the whole family! A game of logic and construction not to be missed!