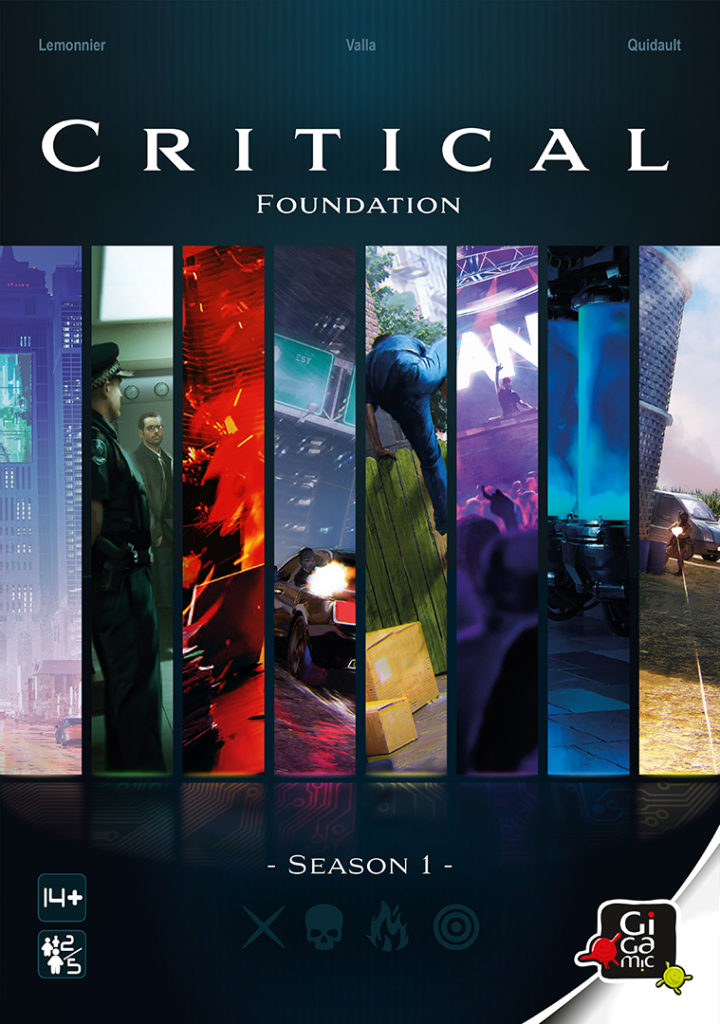 Kristoff Valla & Yohan Lemonnier
Season 1 - The agency needs you
2035, the world has hardly changed.
Huge multinational corporations hold the power and nanotechnologies are a part of our daily life.
To react to these new changes, the Icarus Agency was formed.
Its goal: investigate sensitive cases and intervene in delicate operations.
Do you like the idea of roleplaying games but haven't had the chance to play one? Are you already a fan of RPGs but are short in time?
CRITICAL will draw you into an adventure in a matter of minutes.
CRITICAL is constructed like a television series, plunging you straight into 9 heart-stopping episodes of 30 minutes each.
Take on the role of Gamemaster, who directs the adventure, or play as one of the characters to put yourself in the story.
Together, live your own story.