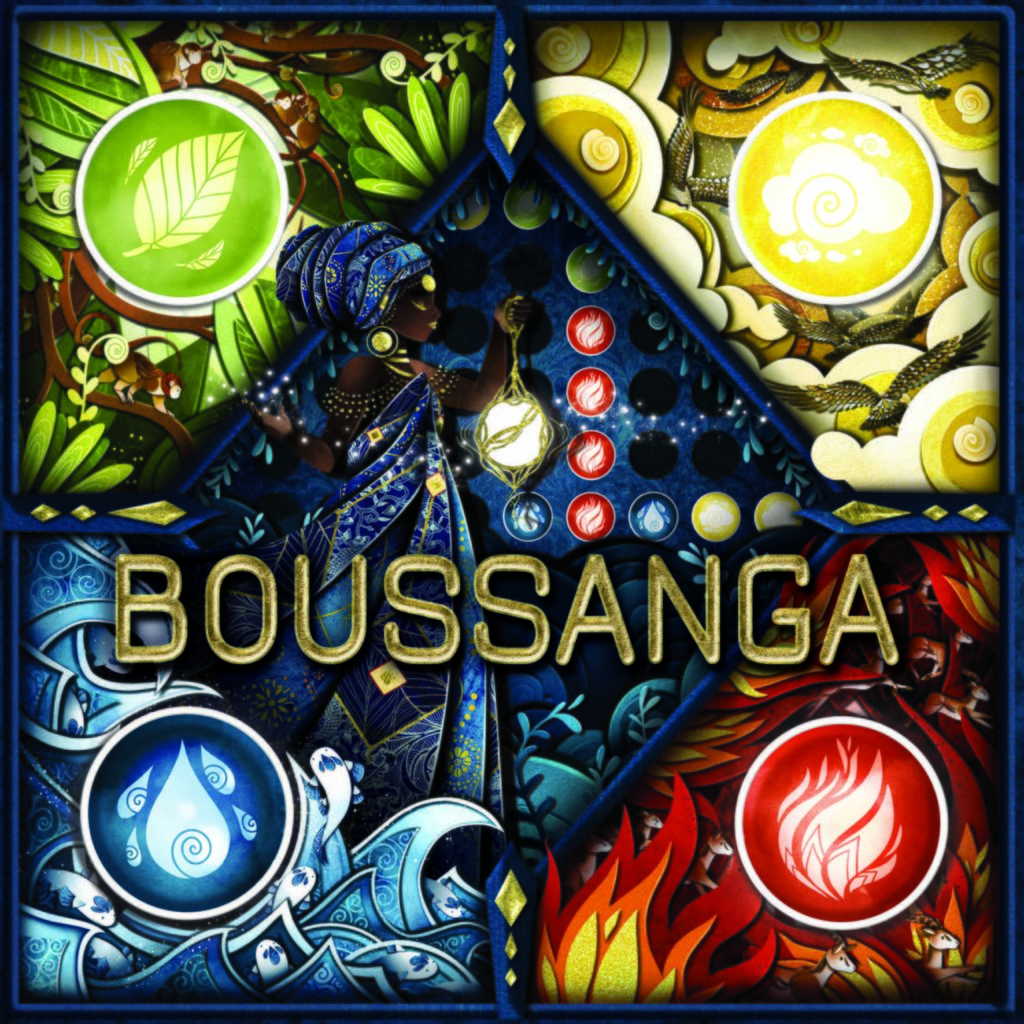 Madani Traoré & Nicolas Orange
Players manage to create alignments of colored pawns, using transparent cards
Boussanga is a beautiful family game with a combinatorial strategy. There are 4 game modes : a competitive mode (1 vs 1), a team mode (2 vs 2), a cooperative and a single player mode.
Step 1 : Choose a combination card.
Step 2 : Visualize the position of your tokens thanks to the transparency of the cards.
Step 3 : Place your tokens according to the combination and create alignments of tokens to score points.
in a cooperative mode :
As soon as you reach 15 points (or more), the game ends. Count the cards in the discard area: if there are 12 or less, you win! To be a ''Boussanga Scholar'', the goal is 10 cards or less, and to be a ''Boussanga Master'', the goal is 8 cards or less!
in a competitive mode :
When a player or team reaches 15 points or more, or draws the last card or takes the last pawn of a color from the reserve box, the others play again once. At the end, the player or team with the most points wins the game.